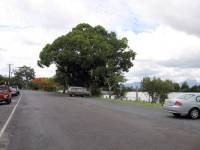 The street through Tumbulgum, Tweed River (and Mt Warning) on the right and the small town on the left.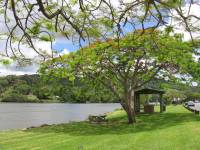 The very pleasant riverside rest areas in Tumbulgum.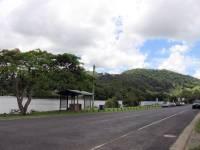 Looking from Tumbulgum across the Tweed River to Terranora.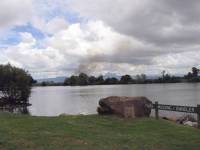 The main picnic area and boat jetty in Tumbulgum is Faith Mussing Bandler Park. With the Tweed River, buring cane and Mt Warning in the background it couldn't be more emblematic of northern NSW.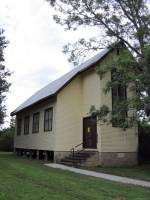 St Peter's Anglican Church in Tumbulgum - the same age as me!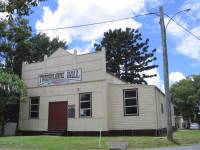 The old Tumbulgum Hall dates back to 1913.